Ever wanted to release your mobile app more quickly?
Over-the-air (OTA) Updates

with
#ME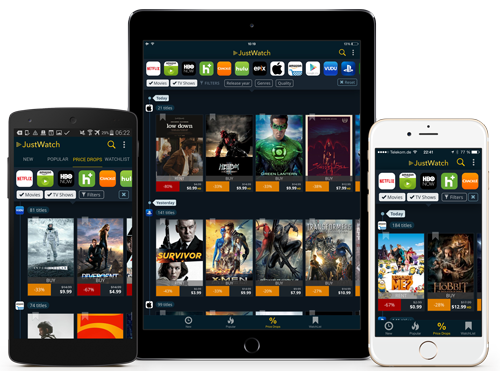 Simon Wicki (@zwacky)
Head of Frontend at JustWatch.com
legal streaming search engine
available in 9 countries (soon 10)
1M+ app downloads as of Feb '16
What can OTA do for you?
Over The Air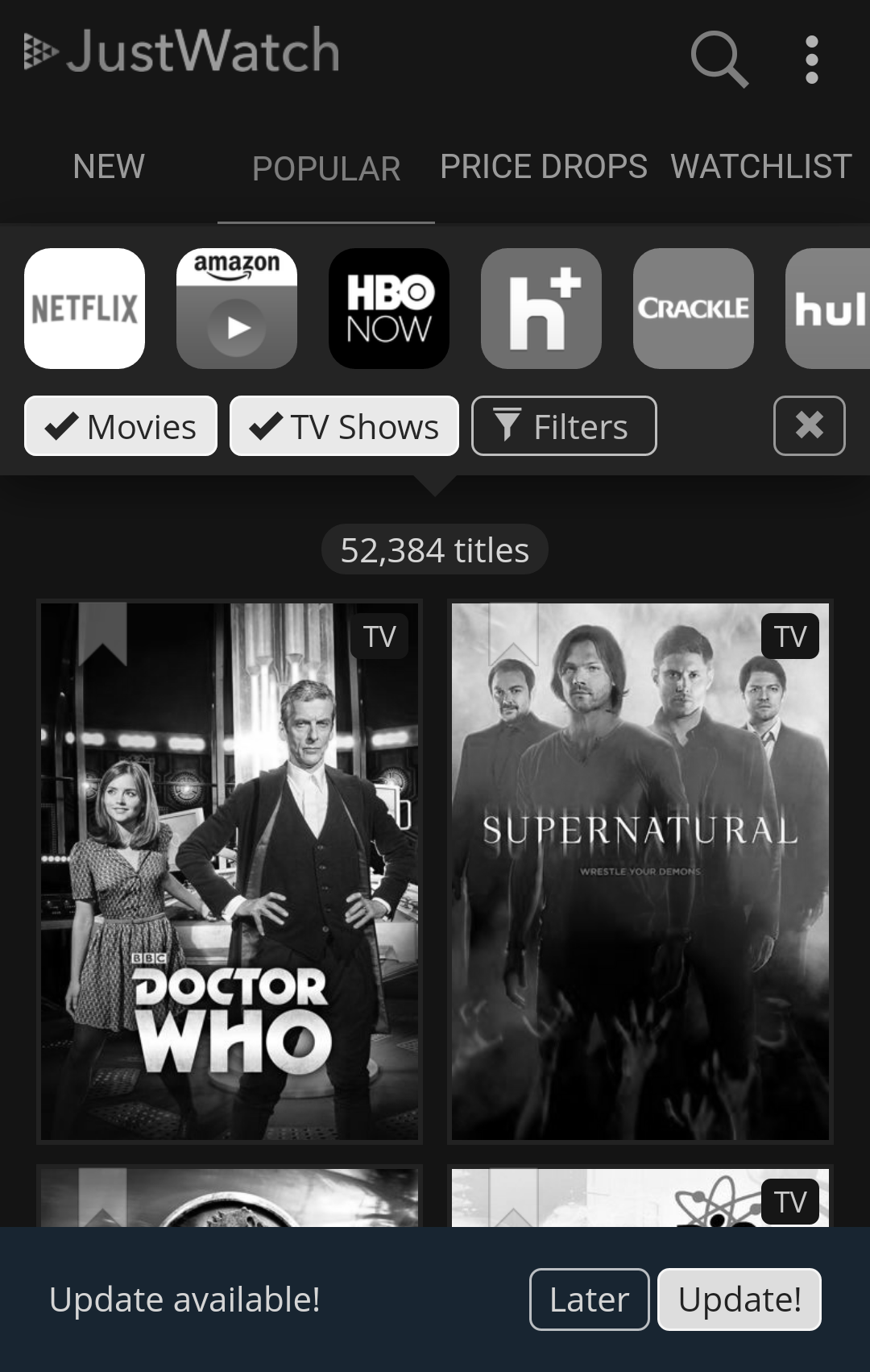 Update your App outside AppStore/Play Store
👍: Update templates, js, images, ... instantly
👍: No AppStore reviews
💩: No native alterations
Does AppStore allow it?
Yes.
But... Your app has to be doing still the same.
What is available and what do they offer
Services/Plugins

Currently in Alpha
Not recommended to use in production apps by ionic itself
Free while in Alpha
Currently in Beta (1.5.0-beta)
Free while in Beta
Also available for React Native
Open source
by Microsoft
Summary
Multi environments (stage, prod, ...)
Rollback mechanisms

CodePush: native rollback

Question of 'what stack'
How does it work?
Life Cycle
In 3 steps
CodePush Implementation
#1 Deployment Key
config.xml
PROTIP: or set it programmatically for stage/prod OTA updates in JS

window.codePush.checkForUpdate(
	onUpdateCheck,
	onCheckError,
	isBetaTester() ? deployKeys.beta : deployKeys.prod
);
						
#2 Security Policies
config.xml
index.html
#3 JavaScript implementation

// sugar method that does *everything*
codePush.sync();
						
"Everything" means...
Dialog for user interaction
Download
Install
Tell that the installation was successful
Reload app
more work, more flexibility
Manual Update
Install Modes
IMMEDIATE
ON_NEXT_RESTART
ON_NEXT_RESUME
Possible Update Strategies
Regular Update
Stealth Update
Relentless Update
Deployment

Build ionic app

cordova prepare
// or whatever you use to package your app.
// basically to that point so that
// `ionic run [platform]` doesn't fail.
						
the packaged app will be built in:
./platforms/ios/www
./platforms/android/assets/www
Upload app with app version

code-push release justwatch ./platforms/ios/www 0.5.11 -d "ios-stage"
						
options
--mandatory (will be inherited)
--description "descr"
Greenlight the update

code-push promote justwatch ios-stage ios-prod
						
Breaking the app
Rollback
through CLI
natively by the plugin if update has failed

codePush.notifyApplicationReady
Ever wanted to release your mobile app more quickly?
Now you know how
Update finished. Thank you!